A

WORSHIP SERVICE
New Beginnings Church is holding services at 310 Airport Road, Suite 400. We will be there for the summer! We are excited to start a new chapter once again.
Prayer on Thursdays
New Beginnings Church wants to see God move in a whole new way. We want to see what He has for us! He continues to amaze us!
Click on the link below to find out where to take your kids!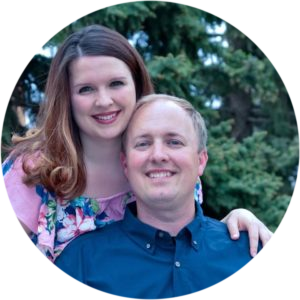 Pastor Bennet and Casaundra
Welcome to New Beginnings!! We are so glad you came to check us out! We are blessed, and ready to become a blessing to the people of Williston and its' community. We are glad, that though we become tired sometimes, He is our resting place! May we become a place where He can lay His head! We love and welcome the Father, Son and the Holy Spirit, and want the Spirit of Revival and the Power of Prayer to rest here.
310 Airport Road, Suite 400
Contact Us: (701)441-1885
Special Announcements:
Please be praying as our support letter goes out that we will find God's perfect will, and that He would provide for our building.
Please if you have any Prayer Requests at this time, do not hesitate to call! We want to see break through in the church today and this includes you!!
No prayers found! 1 Thessalonians 5:17: Pray without ceasing!
We Believe…
Please access our We Believe and Statement of Faith on
Luke 14:23
23So the master told his servant, 'Go out to the highways and hedges and compel them to come in, so that my house will be full.
We have been operating our ministry on the graceful instruction in the Bible to go to every part of the earth, and call the people back to the house of the Lord! We believe there will be a place set for them at His banquet if they will receive the invitation with graciousness! So many people have responded to our invitation, and have visited our congregation and this church continues to grow and change! I love founding members! They are the backbone and leaders of the church! They are a blessing to have! We operate in the works of Jesus! We still believe that He heals, saves and delivers and uses His saints to accomplish His works the Holy Spirit will always be welcome at our church! Every part of the body of Christ is valuable! His saints are a treasure, and are here still so that the purposes of God can be fulfilled in these last days!
FELLOWSHIP
The Bible advises us to continue in fellowship with other believers. There is a reason for that! It edifies is, keeps us accountable, makes us more transparent and unplugs us from our secluded self-centered lives. We learn to share, invite-in, commune and interact with other believers.
FAITH
We are having faith for big things for New Beginnings Church! We may be small, but we are mighty! We are believing that God would do awesome works in us and through us! We are believing that every seat would be filled up to overflow! We are also believing God for a new building that fulfills the desires of our heart and the need there of! We believe we should be lenders and not borrowers in this day and time!
GROWTH
If you attend New Beginnings Church and there is no spiritual growth in your life, then we did something wrong. That is why it is very important to us that you take away real life application not just spiritually, but for your family, finances and all areas of your life. God is our Source of joy, and our Deliverer. He is our ever present help in time of need! We are constantly growing and changing!